What You Need to Know About Data Breaches
Almost every organization today is at risk of a data breach. If the organization is handling any kind of sensitive customer information, have intellectual property, or use computers, then the organization is potentially a target for cyber criminals. So, let's dive deep-in and see what you need to know about data breaches, to protect your organization and customers.
Many small business owners mistakenly believe they are too small to attract the attention of cyber crooks, but according to industry experts, an increasing number of data breaches are occurring at companies with fewer than 100 employees. The size of the company will not protect you from determined hackers and criminals.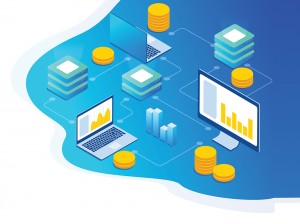 DATA BREACH AND HOW AND WHY DO THEY HAPPEN
A data breach is an incident where private data is accessed or stolen by an unauthorized individual. Data can be stolen by a third party, such as a hacker, or by an internal player.
Targeted attacks from cybercriminals are generally carried out in four ways: exploiting system vulnerabilities such as, out of date software, people using weak passwords such as their pet's name and mobile numbers, SQL injections and targeted malware attacks. When systems do not have the latest software updates it can create a hole that an attacker can use to sneak malware onto the computer that can steal data. Weak and insecure user passwords can make it easy for an attacker to crack, mainly if the passwords contain whole words or phrases. SQL injections allow for drive-by downloads that will inject spyware or malware onto the computer without the user doing anything to contact the malware.
A DATA BREACH CAN HAPPEN ANYWHERE ANYTIME TO ANYONE, HOW TO PREVENT THIS?
Monitor the bank and financial accounts on a regular basis for suspicious activity. If the organizations you do business offers activity alerts through text or email, sign up for them.
Close out of all online banking accounts on your phone whenever you aren't using them, and give your phone a password if it doesn't have one. Entering a password every time you use your phone is tedious, but it also provides a solid line of defense if your device is stolen.
Take action as soon as possible if you see any suspicious activity. Contact the bank and notify them of the suspicious transaction and inform them that your information was stolen in a data breach.
Use a removable flash drive to store financial and other delicate information.
Avoid oversharing on social media. Never post anything relating to sensitive info, make your profiles private, etc.
Get identity protection services: While convenient, the digital world we live in can be unpredictable. Therefore, it is important to take the necessary steps to safeguard your digital identity. Utilizing an identity protection service not only helps you keep your identity safe, but also assists you if you find your personal information has been compromised.
CONCLUSION
Data breaches are here to stay. Educate yourself and stay diligent about monitoring your online life expectancy. Fortunately, there are laws in place to protect you, but it is up to the user to report any suspicious activity and fight back against cybercrime.