Machine Learning in Web Development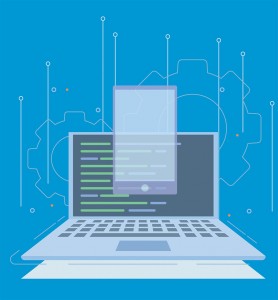 As a type of artificial intelligence (AI), machine learning uses algorithms to make computers learn without being openly programmed. It is a method of data analysis that automates analytical model building. The automated analytical model building makes computers find unseen insight. It also makes computer programmers change when exposed to new data. At present, machine learning is one of the newest trends in software development. Many predictors believing that machine learning will wholly transform the development process of various software including web applications. So, explore this article and know more about impact of machine learning in web development.
IMPACT OF MACHINE LEARNING ON WEB APPLICATION DEVELOPMENT
ALTERNATIVE TO CONVENTIONAL DATA MINING
Most of the organizations use data mining to produce new information based on huge volumes of existing data. There are various websites that use specialized data mining techniques like web mining to discover patterns based on huge amount of online data. The enterprises can use machine learning as an alternative to conventional data mining. Data mining, machine learning can also identify patterns based on huge amount of data. But machine learning, unlike data mining, will change the program actions automatically based on the detected patterns.
DELIVER CUSTOMIZED CONTENT AND INFORMATION
Facebook is already using machine learning algorithm to customize newsfeed of each user. The technology used by Facebook combines predictive analytics and statistical analysis to identify patterns based on the user's data. Also, it personalizes the newsfeed of the users based on the identified patterns. The machine learning technology identifies pattern based on the content read and posts liked by the user. Based on the identified pattern, it displays similar posts and content earlier in the feed. While developing web applications, programmers can embed similar machine learning technology to deliver personalized content and information to each user based on the user's personal choices and preferences.
A RANGE OF MACHINE LEARNING APIS
The web application developers have option to choose from several open source and commercial machine learning APIs according to their specific needs. These APIs make it easier for developers to achieve changing tasks by implementing machine learning algorithms efficiently. The web stores can also use machine learning APIs to regulate the prices of products according to current demand. The API will increase the price of the product automatically as the demand rises.
FAST PRODUCT DISCOVERY
Big organizations such as Apple, Google, and Microsoft are already using machine learning algorithms to deliver smart search results to each user. While developing ecommerce applications, the programmers can use machine learning algorithm to help customers find products faster. The developers can use precise machine learning algorithm to deliver quality and relevant information to users. Also, they can use the technology to help customers select products based on their specific needs. The ecommerce portal can further use machine learning to make the customers browse through only relevant products.
THE VERDICT
Machine learning will change the way websites and web applications are developed. The developers will embed machine learning algorithm and APIs in the web applications to make them deliver customized and rich user experience. However, the impact of machine learning will differ from one web application to another. Also, the web developers have to combine various machine learning algorithms according to their precise needs.