How to Secure The Mobile Apps?
The use of mobile devices continues to mount at a higher rate. 80% of the world population are already more on Internet-connected mobile devices, such as smartphones and 3G/4G tablets. The use of dedicated mobile applications is also increasing and is completely influencing mobile internet usage. Flurry reports that mobile applications account for 86% of the average U.S. mobile user's time, which amounts to more than two hours per day.
Mobile apps are available through online by app distributors such as Apple's App Store and Google's Play Store are without a doubt the ascendant form of delivering value to the users throughout the world. Organizations have embraced mobile apps as a way to improve employee's productivity and align with their new agile and mobile lifestyle, but are these mobile applications really secure and protected from malicious data and hackers?
So, explore this article and know how to secure your mobile apps from hackers.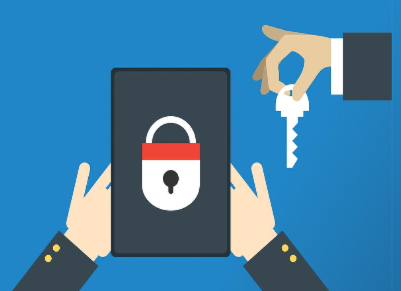 SECURE THE CODE: CONSTRUCTING A SECURE APPLICATION
Mobile malware often taps vulnerabilities or errors in the design and coding of the mobile applications they target. Recent research from Kindsight reported by Infosecurity shows that malignant code is infecting more than 11.6 million mobile devices. Even before a vulnerability is oppressed, hackers can obtain a public copy of an application and can reverse engineer it. Popular applications are repackaged into "rogue apps" containing suspicious code and are posted on third-party application stores to allure and trick unaware users to install them and compromise their devices.
Organizations should look for tools to support their developers to detect and close security vulnerabilities. However, "consumer applications" still produce a threat as they may not undergo the appropriate coagulate process; and if rogue applications, malware and enterprise apps share the same device, the threat is detectable.
SECURE THE DEVICE BY DETECTING COMPROMISED AND VULNERABLE RUN-TIME ENVIRONMENT
As an application, its security always relies on the underlying device security. Organizations should look into the ways to dynamically gauge the security of the underlying device. Firstly, the mobile application sandbox, which is popular in modern mobile operating system design, must be undamaged. Rooting or jailbreaking the device breaks the underlying security model, and it is always recommended to restrict these devices from accessing organizations data. Jailbreak technology is progressing rapidly to elude detection; managing with these mechanisms is essential for keeping up with these threats. Organizations should consider up-to-date intelligence sources and application reputation services to trail the tidal wave of applications and their associated risks. Using this data, application capabilities could be enabled or disabled based on the device risk profile.
SECURE THE DATA: PREVENTING DATA THEFT AND LEAKAGE
When mobile applications access the organizations data, documents, and unstructured data are often stored on the device. If the device is lost or when the data is shared with non-enterprise applications, the potential for data loss will be increased.
Many organizations are already looking into "remote wipe" capabilities to address stolen or lost devices. Mobile data encryption can be used to secure the data within the application sandbox against suspicious data and other forms of culprit access. To control application data sharing on the device, every individual data element should be encrypted and controlled.
SECURE THE TRANSACTION
Mobile applications enable the users to transact with organization services on the go, the risk tolerance for transactions will vary. Organizations should adapt an approach of risk-aware transaction execution that restricts client-side functionality based on policies that consider mobile risk factors such as device security attributes, user location, and the security of the network connection, among others.