Web 3.0: Customization at its convenient best
The web industry today is all about adaptation and improvisation. With pioneers and intrepid thinkers constituting its vanguard, many tech enthusiasts understand and value this concept.
As part of the evolution and a result of an insatiable desire for more better, more convenient and more easier, this industry is on the verge of writing a new chapter in the annals of technical history called, "Web 3.0". But before we delve into what web 3.0 is all about, let us take a look at its predecessors.
Contrary to web 1.0 websites, where the activity of a user was confined to mere passive viewing of available content, web 2.0 facilitated interaction and collaboration between users on social media platforms. These users were allowed to generate content, create and become a part of virtual communities which enabled them to break free from the restraints of web 1.0 that had until then prevented them from doing what they were now able to do with web 2.0.
Social networking websites, blogs, wikis, and video sharing sites are a few examples of web 2.0.
Shopping experience with Web 2.0:
Imagine this; you're a diehard NBA fan and an ardent LA Lakers supporter. You know LA Lakers is coming to your town this weekend and will play a game at the local stadium. You have a couple of friends who've been planning to join you to watch the game. The typical practise would be that you'd browse the stadium's website and buy tickets. After the game, you all wanted to go eat at a cool place, so you want to search for a nice restaurant near the stadium that is open till late night. You suddenly remember that your favorite player would be signing autographs and you want buy a Cap and a LA LAkers T-shirt so as to be signed. But except the T-shirt, you need to buy the hat and a life size poster of player you want autographed. So you visit some more websites to sort out store(s) that sell the merchandise you're looking for.
The bottom line is, you end up visiting numerous websites that takes a lot of your time and effort to zero in on what you exactly want.
Web 3.0 Mantra: The more you browse the web the more the web learns about you, your needs and your preferences.
Transforming the shopping experience with Web 3.0: The concept of Web 3.0 is based on two important aspects: Requirement and Users. Requirement is the reason why User is on the internet in the first place.
Now, in a Web 3.0 enabled browser, all you might have to do is type in a sentence like "I'm a Lakers fan and I want to watch this Friday's game and after that dine out with four of my friends in a nice restaurant nearby." Your request will be analysed by the Web 3.0 browser, it will then search the internet for all possible answers and then organize them in a way that suits your requirements best. Voila! As many experts have started calling it, you now have your very own "Personal Assistant".
This means that with time, you would have the luxury of being less meticulous and specific yet get what you really want. With time, you might just ask "When's the game?" your Web 3.0 browser would skim its records of your preferences, consider your current location and display a list of customized and accurate-almost-to-the-T suggestions of the cheapest available tickets, restaurants nearby, merchandise stores nearby and detailed information about any pre game or postgame Lakers team activity.
The contemporary web search engines look for webpages that contain the keywords you've entered. This means that the search engine hasn't completely understood your request and is unsure if the webpages suggested are relevant to your topic of interest. A Web 3.0 search engine however, would not only consider the entered keywords but also understand your actual requirement. Web 3.0 would treat the whole internet as an enormous database of information readily available to answer any query.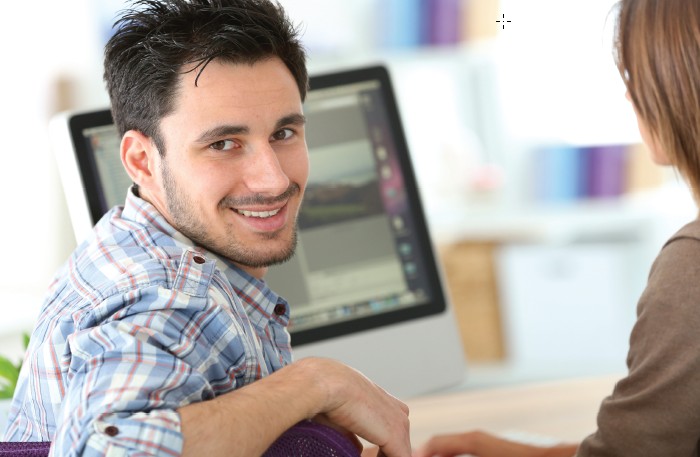 Web 4.0: The next wave
Even though Web 3.0 is still in theory and its nascent stage, it still hasn't prevented those with a profound flair for innovation to think about what would be after Web 3.0. Welcome to the not-in-the-so-distant-future Web 4.0. Web 4.0 has been characterized by experts as the Web OS. With the entire web being one single operating system, it enables flow of information from any given point to another. This shall be a groundbreaking advance in technology that would set precedents in the field of connected data. A bond between two completely different sectors shall be so seamlessly forged and needs that we didn't even know we had, would be fulfilled.
Watch out for your own web-based "Personal Assistant"! Keep Browsing!